How does it work?
If you want to easily turn slide decks into compelling videos -
it's as easy as 1, 2, 3 - Record, Edit, Publish
1.

Record

audio from your microphone or video from your webcam
2.

Edit

your video by adding subtitles, audio waveform and styles
3.

Publish

and share to the web. Enable comments, track views.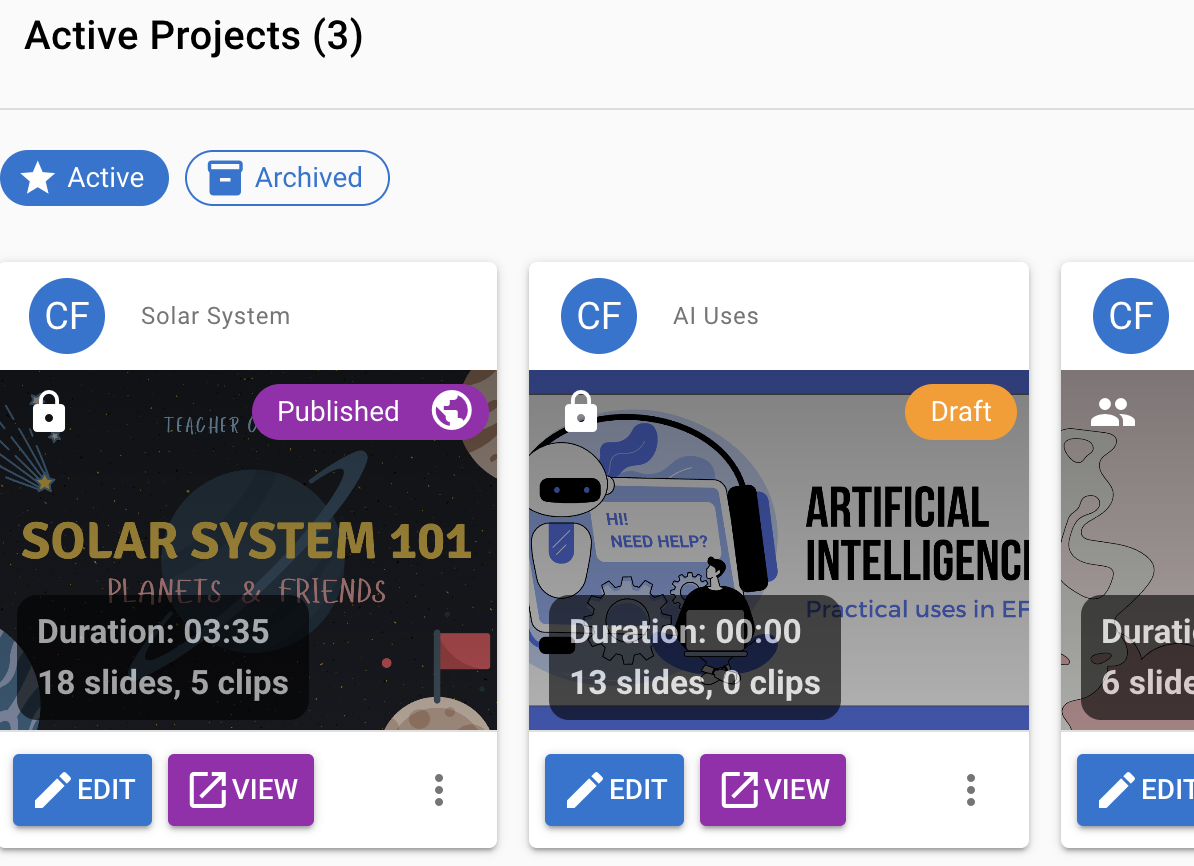 Step 1: Record audio or video
Once you've uploaded your Google slides or PDF presentation, you'll be on the "RECORD" screen.
Simply click the red microphone icon to beginning recording your voice.
As you speak, click each slide in your presentation from the thumbnails at the left, or click the purple next/previous arrows to advance through slides.
Slides are automatically synched to your voice. You can pause at any time, or click stop to create a clip. You can have as many clips as you want per project.
Step 2: Edit your presentation
Once you've recorded audio/video clips, you move on to the "EDIT" screen.
From here, you can generate subtitles automatically using AI or manually add your own. You can choose the formats, placement and styles for you subtitles.
Audio waveform animations can also be added to your presentation. The waveform animation adds an extra layer of engagement to the video by combining visual and auditory elements. This can make the content more captivating and keep viewers more attentive throughout the video.
Step 3: Share your presentation
After recording and editing - you are ready to share your presentation.
From the "SHARE" screen, simply choose a few options on who you'd like to have view your presentation and you're good to go.
You can view your presentation directly or copy a link that can be shared with others.